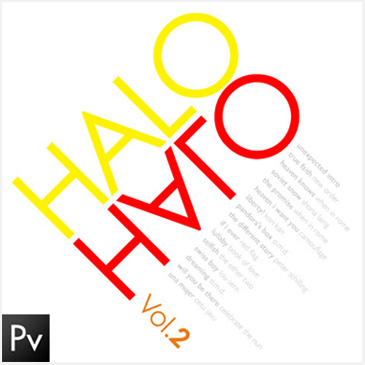 It turns out I have visitors returning for my first mix. Many thanks to those who have and gave it a listen. So it was a pleasure to create its follow-up, another mix of the New Wave/Synthpop genre – again, from the late 80s and early 90s.
It really is another creative outlet I enjoy and definitely worthwhile once the piece finalizes. As an artist of sorts, there's a sense of satisfaction when finished with a particular work or project. Mixes are no exception.
I didn't realize how much effort it takes (at this point anyway) to create something that sounds like it's supposed to go together. Over 3 months, I mixed many different tracks until something finally emerged. It's kinda funny how the middle was supposed to be the beginning. But I couldn't resolve the rest of it, so I worked backwards to finish.
This time, I've made it available for download from the beginning. A good number of remixes remain unused from my library, so I probably have enough for another volume (or two) of New Wave… until then, enjoy!
Playlist
0:00
Unexpected Intro
Lime
1:26
True Faith
New Order
3:27
Heaven Knows
When in Rome
5:20
Soviet Snow
Shona Laing
7:04
The Promise
When in Rome
9:50
Heaven (I Want You)
Camouflage
11:46
Liberty!
Kon Kan
14:34
Pandora's Box
OMD
18:43
The Different Story
Peter Schilling
22:59
If I Ever
Red Flag
24:55
Lullaby
Book of Love
28:38
Selfish
The Other Two
30:42
Swiss Boy
Lou Sern
32:37
Dreaming
OMD
35:17
Will You Be There
Celebrate the Nun
36:59
Una Mujer
Cetu Javu
Halo-Halo Vol.2 is dedicated to Tin and the other one, who have been motivation and inspiration, respectively. I've reflected them in the cover artwork.
September 3, 2010
Follow Up: Halo-Halo Vol.3